Dr. Steve Stewart
Pastor

Steve and his wife, Teresa, have been with New Horizon since its inception. Previously, Steve has served as pastor in North Carolina and Texas.

Steve graduated from Fruitland Baptist Bible Institute in 1980. He then
completed requirements for his Bachelor's Degree in Biblical Studies at Wingate
College in 1983. In 1989, he earned the Master of Arts Degree in Biblical
Studies from Criswell Graduate School of the Bible. In 1990, he completed the
requirements for the Master of Divinity Degree at Criswell. In 1994, he earned
the Doctor of Theology Degree from Trinity Theological Seminary.

Steve and Teresa have three children. Bryan and his wife, Tammy, have three children - Gaige, Trinity and Jayden - and make their home in Rockwall, Texas. Josh and his wife, Amanda, have two sons, Luke and Levi, and make their home in Mesquite, Texas. Charity still lives at home, and is a student at the University of South Carolina, Lancaster Campus.

In addition to serving as pastor of New Horizon, Steve also teaches for Fruitland Baptist Bible College.

Ace Cahill
Worship Leader

Anthony "Ace" Cahill has been serving the Lord through leading in praise and worship for approximately six years. Prior to coming to serve at NHCC, Ace had served at South Pointe Church in Pageland, SC.

​The Lord began to prepare Ace and his wife, Brittany, to make a move back to their home town of Lancaster, and they began praying about where He would have them serve. After much prayer, the Holy Spirit led them to come to NHCC to serve the Lord with us.

​Ace and Brittany have three children: Ceana, Taybren, and Layna. We are indeed blessed to have the Cahill family with us at NHCC, and look forward to serving together with them.





Powered by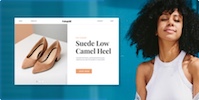 Create your own unique website with customizable templates.